IT Asset Disposition
When you find that your tech isn't doing the job, ITAD helps recover, reuse or dispose of your assets in the most planet-focussed way possible, and we split any profit with you. It's a win-win!
ITAD Services
BornGood began as an ethical tech recycling and redistribution service, growing to encompass a wider range of services that focus on saving the planet and your pockets.
Free Collections
We collect old and unwanted tech for free from anywhere in the UK at a time that suits you with our own track and trace vehicles and drivers to keep your tech and data safe.
Physical Infrastructure
Once we receive your tech from our track and trace vehicles, it's safe and secure at BornGood HQ with CCTV and a 24-hour manned guard.
Asset Tracking and Management
We take the hassle out of IT management by logging, tagging and tracking everything from start to finish, adding all info to your report and asset list.
Collection and Recycle of End-of-life Equipment
Instead of simply disposing of hardware, we make it profitable for you. Refurbishing any salvageable equipment and splitting the profit with you.
SUSTAINABLE AND ETHICAL
With every piece of equipment we receive, we make sure it goes through ISO-approved processes, meets environmental and WEEE standards, as well as best practice guidelines.
Data Sanitisation
Using the latest techniques and Blancco software to protect your data and prevent software breaches, we wipe tech squeaky clean, and add it back to your stock or forward it to be recycled.
Our Approach
For every piece of hardware you save from landfill we can give you credit against new tech from us, or you can use your credits to do even more good, helping those less fortunate gain new equipment they can't afford.
Profitable and cost saving
We add value to your equipment, ensuring we extend its life cycle and put the asset back into the circular economy. And what we can't repurpose, we recycle.
Safe and Secure
We treat your data to the highest government standards so you can relax with comfort and let the experts handle it. Turning a traditionally cost causing exercise into a profitable one.
Super Sustainable
We take your redundant IT equipment and breathe new life into it, maximising the value and condition where possible, getting it ready for reuse and splitting the rewards with you.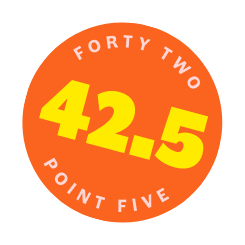 Join the movement Europe is the continent with the highest documented formal e-waste and recycling rate
(42.5%)
Your Questions Answered
What should I look for when choosing an ITAD company?
There are now over 800 registered ITADs, but less than 10% of these can provide a genuine secure service and have the accreditations to back this up. As the industry has become more competitive, you should be able to find a reputable ITAD company that can still provide a cost-effective service and make sure your ITAD has ISO accreditation.
What questions should I be asking when choosing an ITAD company?
Do you have a Waste Carrier licence? Do you have an Environmental Permit? Do you use your own transport and drivers? Do you issue WEEE documentation for each collection? Do you erase data to recognised standards? Do you provide detailed asset reports for all equipment collected?
How do we ensure your data is sanitised correctly?
We use the latest Blancco Technology to ensure that your data is sanitised to the highest standard. If your drives fail to wipe we physically destroy your assets, ensuring you are supplied with an audit trail.
Is there a minimum/maximum number of IT assets that you'll take?
Not at all. Whatever your circumstances are, we work with you to do what's best for your company.
Do you need my business to send a list of the unwanted/old tech?
This is helpful for us, but we're more than happy to do a site visit or create an asset report so you don't have to.
How do you ensure our equipment and data is kept safe?
Our transport vehicles are tracked to give you peace of mind, with 24hr manned guard and 24hr CCTV within a fully alarmed facility. All employees are DBS checked and our process meets ISO 9001 and 27001 certifications.