About Us
Believing in a world that can be more sustainable
We're BornGood
Founded in 2016, BornGood is challenging the disposable attitude towards single-life tech, giving it a new lease of life in a greener, safer and more rewarding way. With a well-earned spot in the 25 UK top ITAD companies (IT Asset Disposition), we work with a range of businesses across the country from our HQ in the North East by repurposing, recycling, reselling, or donating their old or unwanted equipment.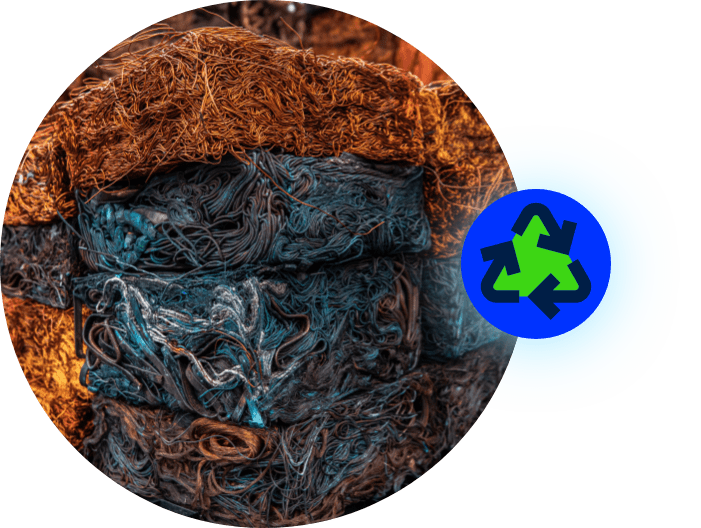 An overview of what we do
We're in the business of making a huge difference to people, planet and profit
Our mission is to improve the life cycle of IT tech so much that it makes a real difference. A difference to businesses, to individuals, to communities, and ultimately, to the world. Why? Because we believe the world can be a lot more sustainable. How? By challenging the way organisations think and behave when it comes to their unwanted and old equipment. So, we make your business' device life cycles greener, safer and more rewarding by delivering strategies, solutions and putting plans in place.
Whether it's through our HaaS or ITAD services, you're guaranteed:
SECURE, EFFICIENT AND RECYCLED TECH
You can save up to thousands, as well as time and stress in your IT department, and keep up commitments with policies in line with United Nations Sustainable Development Goals with tech sourced ethically and responsibly.
SOURCED TECH THAT'S
GOOD TO GO
From a staff member's first day, their tech is sourced, supplied and set up ready to get stuck in.
TECH DELIVERED NEXT DAY
With updates received daily, your tech's always ready to go and delivered through our high-priority, premium postage partners. This helps you evidence/offset carbon emissions, without denting your Scope 3 emissions planning.
TECH THAT'S PICKED UP WHEN IT'S DOWN
If you have faulty equipment that can't be fixed right away, we collect it and also send a replacement to minimise downtime.
TECH RECOVERY FROM EX-EMPLOYEES
If you're struggling to get equipment from your old employees, we have a robust response team that can help you get it back.
ALL TECH IS WIPED SQUEAKY CLEAN
Using the latest techniques and Blancco software, all of your data is wiped safely and securely, and we add your tech back to your stock or forward it to be recycled.
A COLLECT AND RECYCLE SERVICE
Any old tech you have, we repurpose, recycle, sell or donate. The profit can then be shared between us and your company, or donated to a local or national cause.
EVERYTHING'S UNDER LOCK AND KEY
Your privacy is incredibly important, which is why we make sure that your data is always protected from threats.
It's time businesses change the way they think about their unwanted tech
At BornGood, we're driving change to work in the most sustainable way possible. When you partner with us, it's about more than reducing your carbon footprint.
"At BornGood, we're driving change to work in the most sustainable way possible. When you partner with us, it's about more than reducing your carbon footprint. It's about saving natural resources, creating new life from old tech, and contributing to the circular economy. Every piece of equipment we collect is repurposed, recycled, resold or donated – and that's a promise."
Simon Howatson, CEO